July 27th 2022
Creating beautiful bespoke suits using mobile 3D scanning
Fashion designer and De Beauvoir resident Olivia Vaughan-Fowler uses innovative mobile 3D scanning technology as part of her bespoke tailoring business, OVF Studio.
Olivia launched the company in May 2022 after turning to clothes design during the Covid-19 pandemic. She recently ran a 'pop-up' event at The Flower Appreciation Society's studio on Southgate Road, so people could learn a little more about the service she provides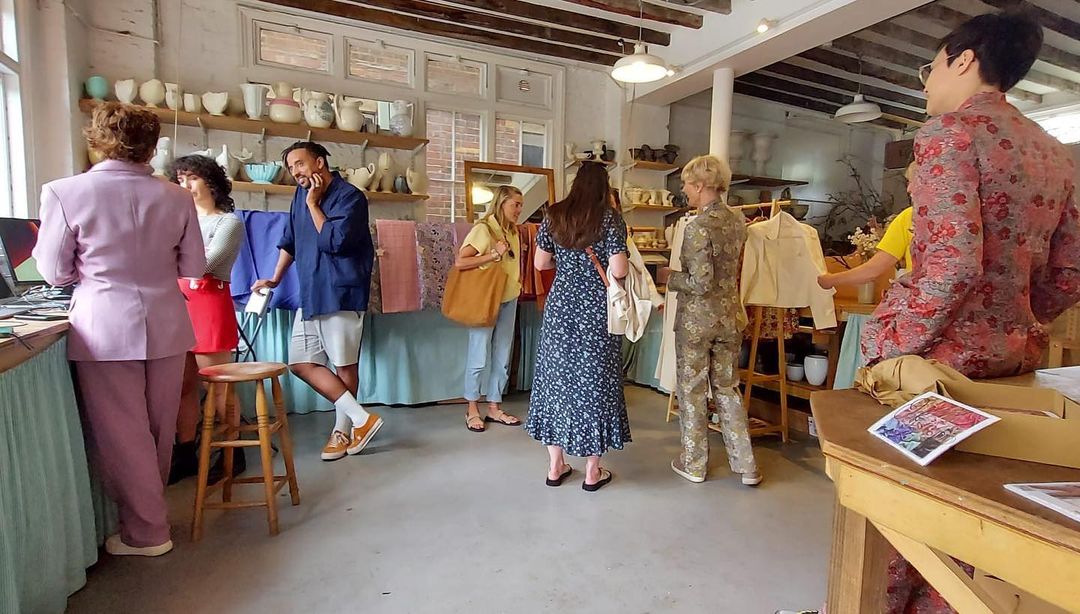 Olivia uses the scanning technology and her unique digital pattern drafting theory to automatically create bespoke garment patterns that would normally be drawn by hand, saving her customers both time and money.
Unlike traditional made-to-measure tailoring, requiring lengthy in-person fittings, the 3D scanning process creates measurement data in just a few minutes. Olivia can either do the scans in person or clients can access it remotely, if their mobile phones have the appropriate facial recognition software.
All customers do is rotate once in front of the camera and the scan captures thousands of precise body measurements to ensure the perfect fit. Olivia then creates what is known as a 'toile', a mock-up of the suit to double check it fits correctly. Again, those fittings can either be done in person or virtually, depending on customer preference. From initial design to finished suit, Olivia aims for the whole process to take no more than four weeks.
Olivia, a Philosophy graduate from the University of Cambridge, says by taking advantage of the latest technology, she is able to offer a more convenient and affordable tailoring service. Bespoke suits can often cost many thousands, whereas Olivia's prices range from £500 to £700, depending on design and fabric choice.
As business grows, Olivia hopes to have her own premises in the future. She says: "I am looking to set up a retail space where customers can come and scan themselves to create their bespoke suits in person, but more than that, I want it to be a workshop space too, where they can see their suit being made if they wish."
What's also important to Olivia is the individuality of the process to create each suit. She adds: "It's about sourcing a design and fabric that each customer loves, and is unique to them. I work with the customer every step of the way, discuss personalised additions, such as different buttons, or trousers with or without pockets. If our fabrics aren't to a customer's taste, we will do what we can to source something they do love.
"At OVF Studio, it's all about the personal touch and building a fully customised suit, together.
You can learn more about Olivia's work here or visit her website to see book an appointment.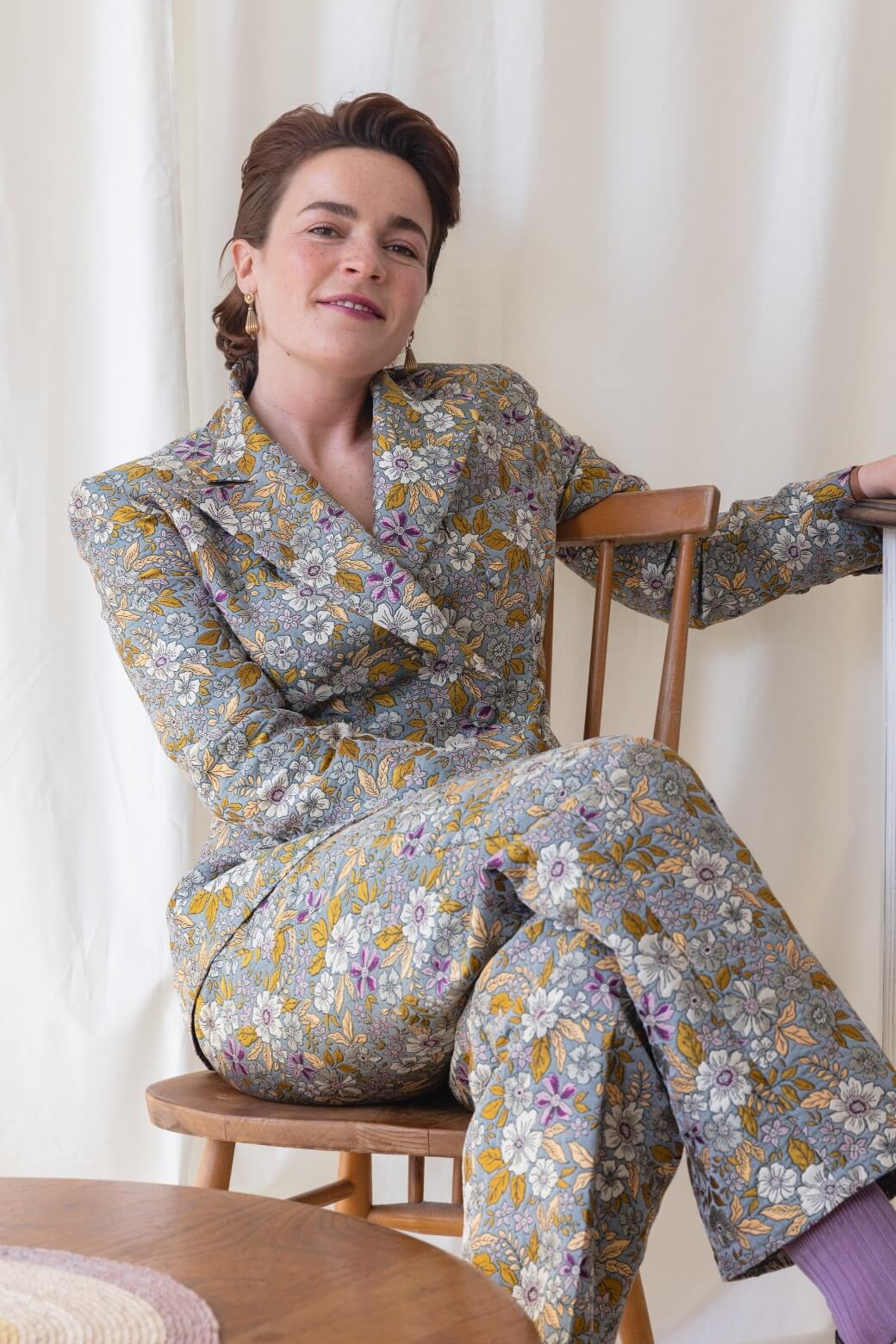 Photos: OVF STUDIO